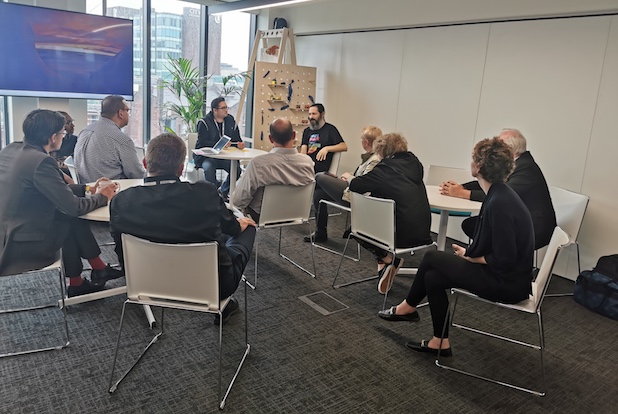 The National Archives, the Government Digital Service (GDS) and the Office of National Statistics (ONS) are co-hosting a meet-up to consider how we approach archiving now, what we could do better and what the long-term value of data is.
The event will be hosted at the National Archives in London on 16 March. The event is for the Knowledge and Information Management Community, the Government API and Data Exchange Community of Practice and the Government Data Architecture Community.
Why the National Archives is leading this conversation
The National Archives collects the significant parts of the information government creates in one place, which allows public scrutiny of government. But if current departmental corporate memory doesn't survive due to rapid technological change this crucial function of transparency will cease to exist.
Increasingly, government is using data to support policy making, which affects the lives of citizens. It's important that we learn how to capture this over time and preserve it for future generations.
In the shorter term government departments will, from time to time, have to give evidence explaining what they did, when and why. They'll need to trace this back to data, its retrieval and interpretation. This can be at the request of their own senior management, select committees or public inquiries.
In today's age of digital and data exchange, data is being increasingly shared through APIs and therefore isn't being collected in a single place. This means we need to understand what our obligations are to future generations in storing that data.
Open standards in archiving
The government is required to manage its information or data, and transfer the small percentage that it considers to have historical value at 20 years old under the Public Records Act. 
Any content created by government has the potential to be of historical value, not just unstructured data such as SharePoint content. This is something we are keen for those managing data in government to recognise. 
Since the National Archives are responsible for preservation in perpetuity, open standards that are widely adopted make a big contribution to mitigating obsolescence risk. 
At the event, we'll be hosting a panel discussion on our obligations as government data and API communities in maintaining records for historical interest. We'll also discuss how we can improve how we work with our knowledge management colleagues. 
The Public Records Act 1958 requires relevant government bodies and certain public sector organisations to select and transfer records of historical interest to the National Archives or appointed places of deposit. We'll be discussing how this can be interpreted in the digital age. 
How we archive data
At the event we'll also be discussing how we best archive data. For example, do we take snapshots or do we archive all data from the API? Also, the context of how the API is being used may be important, so recording the most queried data may be more valuable than simply recording all the data that exists.
We may also want to think about how we archive documentation for systems and what information is important to record.
Sign up to our event
If this is of interest to you, come along to the National Archives on 16 March and hear from subject matter experts and those grappling with the practicality of managing data and APIs over time. You can sign up and view the agenda via Eventbrite.