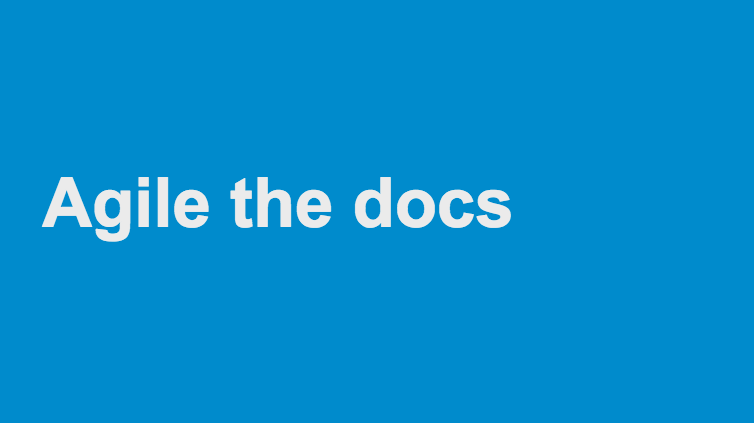 We have a growing community of technical writers in government focused on writing documentation and guidance for technologists. Next week we'll be holding our second mini conference this year on how to write documentation in an agile environment.
The event is on Monday 5 December and will be in partnership with the Write The Docs community, one of the largest networks of tech authors worldwide.
We hope the event will be an opportunity for technical authors from government and the private sector to discuss some of the challenges they face when writing documentation in an agile environment.
For example, how can you ensure documentation is prioritised in an agile environment where the 'product should speak for itself'? How can we integrate technical writers into the sprint team to make sure all new features are documented?
Our Agile the Docs event will follow a similar format to our previous Documenting APIs conference, and we will have speakers from Intel, Worldpay and Companies House.
The full agenda is here, with topics to be discussed including:
challenges facing technical writing
writing in agile teams
creating a content revolution in an agile environment
whether documentation should be in the definition of done
moving documentation into your product
learning agile from lean
continuous integration and documentation
agile Dita
prototyping
being the agile creator
If you're interested in attending, please RSVP on our meetup page today to secure your place.
You can follow Rosalie on Twitter, sign up now for email updates from this blog or subscribe to the feed.
If this sounds like a good place to work, take a look at Working for GDS - we're usually in search of talented people to come and join the team.