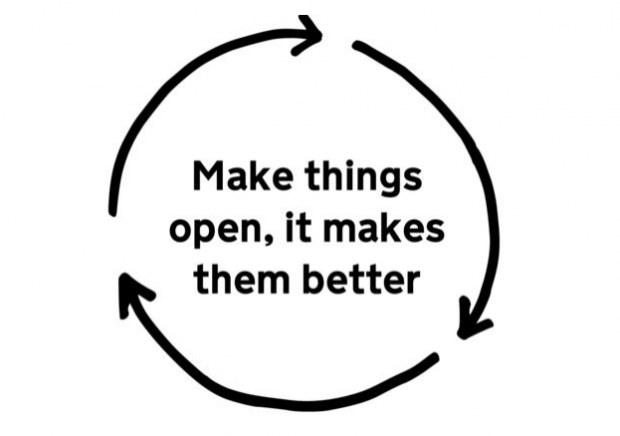 There are many reasons why we do not automatically update standards using the so-called living standards approach like the Web Hypertext Application Technology Working Group's (WHATWG) version of HTML.
Maintaining backward compatibility
One of our biggest concerns is that a new version of a standard may break compatibility with old versions of a standard.
We spend a lot of time and money making sure our systems work across government. If a new version of a standard introduces a breaking change, that could cause severe problems with multiple systems. For this reason, we want to complete a review of any updates rather than just automatically accepting them.
Making sure standards are managed responsibly
We look at the governance structure of the organisation responsible for the standard as part of our assessment. If a standards body suddenly changed, and then altered the nature of the organisation, it may no-longer be suitable for inclusion on our list of Open Standards.
We have a duty to make sure that the standards we choose are managed in a responsible manner. Where we determine the standard is not being managed properly, we will either stick with our existing standard, or choose a more suitable one.
Following European standards
Our approach follows the EU's Common Assessment Method for Standards and Specifications (CAMSS). It's important for cross-border trade that we choose standards in a transparent and unbiased way.
We must make it as easy as possible to work with our international partners, and selecting standards using CAMMS is the easiest way to achieve this objective.
Managing risk
There is a risk that an updated standard could introduce something politically or socially unacceptable to the UK government. We would then be forced into the unfortunate position of accepting a new standard, and then retracting our support.
Living standards also include experimental ideas. We have a responsibility to assess whether a new technology is suitable for government use. We can't afford to get swept along with the hype. We have a duty to ensure that the standards we choose will be long-lived and any changes provide value for money.
Our workflow
For all of these reasons, it's important for us to have a static reference version of a standard. This gives us consistency and allows us to update if necessary.
As soon as a new version of an approved standard is announced, we begin evaluating it.
Most recently, we updated the mandated text encoding standard and we now recommend Unicode 11. The Unicode Consortium released the standard in June, but we began our assessment in May. We approved Unicode 11 in July.  This gave us enough time to check whether the standard was still suitable for our needs. We didn't just update to Unicode 11 because of the refreshed emoji flags for England, Scotland, and Wales. The new standard contains important updates for a variety of human written languages, and clarifies how HTML5 rendering works. It's a useful update.
Let us know what you think
Is this the right approach for government? Should we automatically update the latest version of our standards, or does it make sense to re-evaluate them each time? Should we relax and adopt living standards?
We want to hear from people involved in standards making so please leave a comment or email openstandards@digital.cabinet-office.gov.uk