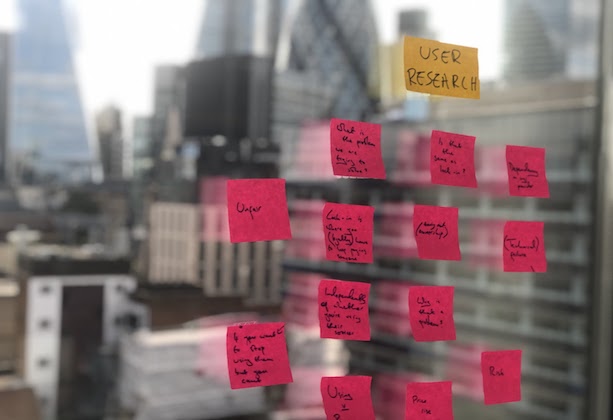 In 2013, GDS developed a policy to encourage public sector organisations to consider Cloud First when making technology decisions. Many (but not all) government departments now host some of their infrastructure in the cloud.
Sharing best practice
To help public sector organisations transition to the cloud we've published lots of advice, including:
Our colleagues in other organisations also share best practices and insights, such as the cloud security guidance from the National Cyber Security Centre or the recent guidance for audit committees from the National Audit Office.
With all of that guidance out there and with the number of departments using the cloud increasing, we felt that now is a good time to review what we think about cloud. We want to make sure we're continuing to provide the help that departments need.
Bringing public sector organisations together
We set up a cross-government working group in February and it quickly became clear that departments can have very different approaches to using cloud. For example, some departments wanted to host across multiple 'clouds' and some preferred to use a single 'cloud'. One size definitely does not fit all!
It was also clear that users need more than just pure technical cloud advice. There were questions about all areas of cloud adoption, including how to buy cloud or how to hire cloud experts.
To answer all of the questions, we needed some help. In June, we co-hosted a workshop with our commercial colleagues from the Crown Commercial Service (CCS) and the Government Commercial Function (GCF), who had been having similar conversations about the best way to buy cloud services.
Working together across government
It's been great to work so closely with CCS and GCF, so we've agreed to continue the partnership and have split our work into 3 streams:
commercial (how to buy cloud in the best way)

people (how to hire and train cloud developers)

technical (how to make a cloud strategy)
We're leading the technical stream but all 3 of the streams will be closely integrated together. 
In July, we started to consider what the focus of our stream should be. One theme that came up a lot was 'lock-in', which is where departments have to balance whether they use the best or cheapest services, against whether it becomes too difficult to change supplier in future. Lots of departments also had questions about how they should use some of the new technologies offered by cloud suppliers, such as serverless or containerisation. 
However, to really understand what would help users most, we needed some user research.
What we've learned from user research so far
We focused our research on what problems users face making decisions about cloud, and how they make those decisions. We explored what they thought of lock-in and what guidance or policies they find useful as they deploy to the cloud.
We reached out to people across government to get a mix of delivery-level and organisational-level decision makers from 8 different departments and public bodies.
Users don't always know the best way to balance lock-in
One of the clearest findings so far has been that users are not always sure how they should assess whether using only one cloud supplier is right for them. 
For example, one department found that it could provide the same capabilities for much cheaper by using functionality only offered by one cloud supplier. However, another department decided to only use functionality if it was offered by several suppliers so that it can easily migrate between them if its strategy changes in future.
Users also did not always know what to do when a service is offered by only one supplier. Should they take advantage of the benefits of the unique service or should they not use it so it's easier to move to another supplier in the future?
Implementing a cloud strategy can reduce costs
Many participants felt a cloud strategy was a good idea. A centralised cloud approach can encourage reusability of patterns and an internal assurance process can make sure that projects all match the agreed strategic approach. 
One participant talked about how important it is to give developers standardised environments and patterns so that their projects can easily share data with each other, making collaboration a lot easier.
What's next
We know already that there are some areas where we can offer more advice on the kinds of choices organisations face, like how to choose a cloud supplier and how to evaluate the benefits and risks of lock-in. We'll continue to work together with our colleagues in CCS and GCF on this.
We're also going to continue with our user research. Many of the organisations we've spoken to have quite mature cloud estates with lots of experience. We want to make sure we speak to local government, small organisations, and organisations who are new to the cloud in our next phase of research.
Email cloud-strategy@digital.cabinet-office.gov.uk or leave a comment below to get involved in our user research and help improve the way cloud is used across government.