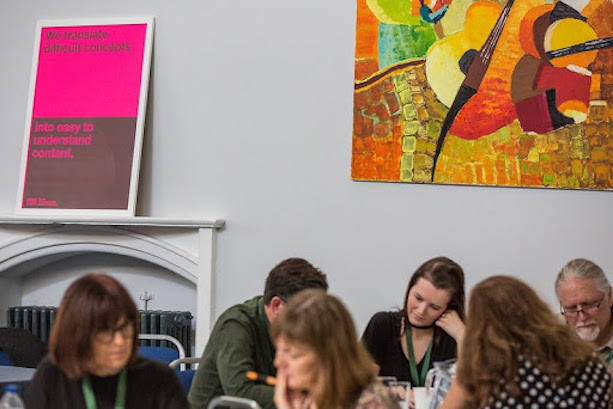 Following the publication of the Home Office cost optimisation case study last month, we've today published our latest piece of cloud guidance. This provides further information on cost optimisation, forecasting and budgeting. Along with the lock-in guidance that we published in December, this was identified as one of our biggest user needs in the research we did last year.
Why cost management is different in the cloud
The cost model of the cloud is very different to traditional data centres, and while many organisations have changed their technology strategy to meet this, they have not always changed their operations or finance approaches.
We recognise that because you only pay for what you use, every decision your technical team makes, large or small, will affect your costs. 
This can make budgeting or forecasting more difficult, but also offers opportunities like the ability to cost optimise. Once you've built your service, the cost does not have to stay fixed forever, you can almost always re-architect or modify your code to see immediate cost reductions. By adopting an approach of continual optimisation, the cost of your service is no longer fixed at a level.
Because everything you do on the cloud is logged and available to view, you can also collect a lot of usage and spending data. Collecting all of this in one place can help you to start using data-led forecasts in your decision making. Over a period of time, you can start to see themes in the data that will help you to better anticipate spending or find ways to reduce it. For example, a good tagging strategy could enable you to compare different architectural approaches and their associated costs.
The managing costs in the cloud guidance covers all of this and concludes with a list of cost optimisation techniques that we've seen as we've been talking about our guidance across government. 
Not all of the techniques will work for every implementation and they do not all work together, but it can be useful to go through the list and consider each technique and whether it could work in your cloud environment. We've found that talking about strategies can lead to new ideas that can reduce cloud costs, so we'd love to hear if you come up with any new ideas.
We want to talk to you about cloud guidance
We have more detail about the process we have gone through to write our guidance, and would like to talk to the wider public sector about some of these techniques. We're keen to come and present to your teams or communities, or be part of round table discussions. If you would like to hold a cloud event or have communities that you think might be interested, let us know on cloud-strategy@digital.cabinet-office.gov.uk. 
We published a case study in December, and we have a few more in the pipeline. However, we'd like to get even more case studies that cover how you chose your cloud strategy, cloud adoption or implementation in the public sector. If you have faced interesting challenges or have some good lessons learned about using the cloud, get in touch with us at cloud-strategy@digital.cabinet-office.gov.uk.
We're hosting a cloud workshop in April
We also want to talk to and hear from you about all of the guidance that we've published in the last couple of months. 
We're hosting an event on 15 April at our office in London where we will present an overview of our user research, share some best practices from across government, and tell you more about our upcoming guidance. 
We will also have cloud practitioners and decision makers from other departments attending, to talk about how they're using our guidance and how they're developing their cloud strategies. 
We also want to hear from you. How useful are you finding the guidance we've produced? What else would you like to see us talk about? Do you have any case studies you would like to share with us?
You can visit our Eventbrite page to register for tickets and see the full agenda.
If you would like to get in touch about our cloud guidance or have any feedback, please let us know via email at cloud-strategy@digital.cabinet-office.gov.uk or leave a comment below.