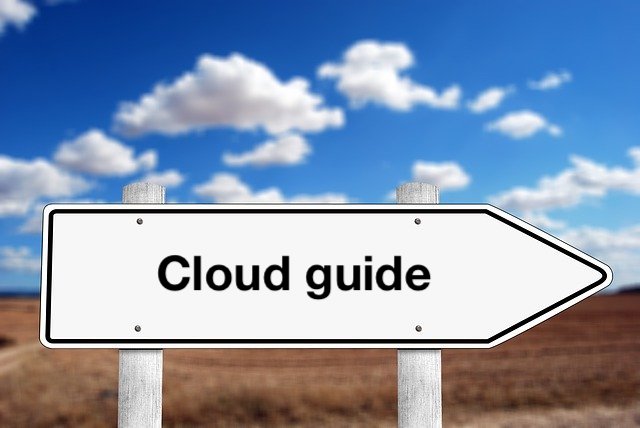 We have been doing extensive research to understand what organisations find the hardest when creating, implementing and managing their cloud strategies.
This work, sponsored by Alison Pritchard and Gareth Rhys Williams, led to the creation of an internal Cloud Playbook that contained a range of technical and commercial guidance. As soon as we created it we wanted to share it more widely, so today we've published all of our guidance in one place on GOV.UK.
Cross government collaboration 
To mark the launch of the cloud guide, Alison Pritchard (Director General, Government Digital Service) and Gareth Rhys Williams (Government Chief Commercial Officer) released a joint statement:
"As the heads of the digital and commercial functions within central government, we firmly believe that the public sector should approach cloud cross-functionally. Cloud technology can aid in transformation within organisations, but that is only possible with collaboration between multiple functions to help successful adoption.
Throughout 2019, we jointly convened workshops of senior commercial and technical experts from across government. We called this work the One Government Cloud Strategy (OGCS) to show the cloud industry and departments that we are working cross-government in a coordinated way. At these workshops, participants discussed how they use cloud, the challenges they face and the help they need as they develop their cloud strategies in future. The outputs of the OGCS workshops and our user research have led directly to the guidance we're publishing today. 
Using the cloud guide will support your digital transformation and help you move away from legacy technology. As always, this guidance has been written collaboratively with support from many people, including public sector organisations and cloud service providers, and we are grateful for their suggestions and feedback. The OGCS is an ongoing and iterative programme of work, covering both technical and commercial topics, and we will continue to add to this collection of guidance over the coming months. 
It is our responsibility to work well together, now more than ever, so that we can get the best value from the public purse while still building the best digital services for our users."
The importance of cross-functional collaboration
It became clear early on that one of the main blockers to organisations assessing and managing a cloud solution is a lack of cross-functional collaboration. We want public sector organisations to consider the cloud as more than just a digital or technical problem. A well implemented cloud strategy should consider security, commercial, people and skills requirements alongside the digital and technical approach. By working across these functions, organisations are more likely to get good value for money and maintain a high standard of delivery, for example:
commercial teams can work with developers to better understand how their cloud costs will change in the future because of the pay-as-you-go model

technical teams can work with commercial teams to understand how their architectural considerations can change the bottom line, allowing technical teams to take more direct responsibility for costs

technical and security teams can work with human resources teams to create training and certification plans so the organisation has the right mix of skills for the providers they want to use as well as making sure security responsibilities are well understood

organisations can create multi-functional standards, patterns and behaviours so that delivery teams do not have conflicting or competing advice from different functions
With our new guidance collection, we aim to support organisations by providing their options for assessing, implementing and managing their cloud solutions in a cross-functional way. This includes when and how to choose a hosting strategy, understanding security requirements, how to balance lock-in, and how to manage your legacy technology.
How to choose a hosting strategy
Alongside the new cloud guide, we've also published some new guidance on how to choose a hosting strategy. Since the Cloud First policy was introduced in 2013, organisations have included it in their technology strategies. Despite this, our user research has found that a number of organisations have only just started to fully develop their cloud strategies even though they already have a large cloud presence.
This means that some organisations have unconsciously ended up using a strategy without assessing their current situation or without knowing what they might need to change. Whether you are creating your first cloud strategy, or you are modifying an existing one, it is important to take the time to consider what options are available and your capability requirements.
With our recently published guidance and new cloud collection, we explain why it's important to take the time to create a cloud strategy and how to choose between different hosting options. The guidance covers common considerations, such as when a single, hybrid or multi-cloud solution might best fit your needs.
Using case studies to share best practices
During our user research, we came across a number of public sector organisations that were doing new or innovative things as they adopted cloud. We've already published a few of these best practices as case studies, but today we're also publishing two more.
The first case study from the Office of National Statistics (ONS), examines how they changed their workplace culture to get the best value out of cloud. They embedded agile coaches in teams, ran workshops to talk about cloud security and started a lot of small proof-of-concepts. This helped to make sure that ONS is culturally ready for cloud, which will be crucial for them to meet their goal of 75% of participants filling in the 2021 census online.
Another case study from the Welsh Government shows how they developed a strategy that was more aligned with the UK government's policy, modernised all their technology, and changed their working practices. The case study also goes through how they dealt with the obstacles.
Sharing best practices is important and we'll continue to look for good case studies from across the public sector to add to the cloud guide. 
If you think you may have one to add, get in touch at cloud-strategy@digital.cabinet-office.gov.uk.
What's next?
We are continuing to work with organisations to create case studies and to produce more user researched guidance. For example, we're expecting a new commercial framework and new security guidelines soon. When these are published, we'll add them to GOV.UK so they are all in one place. 
Finally, we will be holding a workshop in the near future to talk more about our new guidance and how it can affect your organisation. We'll announce more information about the event soon. 
We'd love to hear what you think of the guidance. Please let us know via email at cloud-strategy@digital.cabinet-office.gov.uk or leave a comment below.